Motor Skills for Academic Success
MMD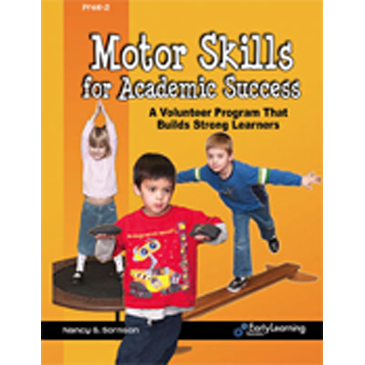 If children are to succeed academically, they first need to develop strong motor skills. This simple, easy-to-manage exercise program helps make sure all young children get essential motor skills practice. The program explicitly demonstrates each exercise, making it the perfect tool for recruiting and training parent volunteers. It also provides an easy-to-use Motor Screener for students PK-2 that will help target specific skills necessary for student success.
This program is licensed for building use.
This product includes:
1 DVD
Motor Skills for Academic Success Manual
Motor Screener for students PK-2
About the Motor Moms and Dads Program
The Motor Moms and Dads Program is a cost effective program used by over 400 elementary schools and preschools across Michigan and the United States to help young children ages 3-7 gain the motor skills necessary for academic success. Many children come to school without sufficiently developed motor skills to ensure a good start in school.
This program allows all children in a class to improve basic skills in two or three 5-minute sessions per week. Parent volunteers work with 3-4 students at a time, supervising as the children work their way through six activity stations.
By running the program in the hall outside of a classroom, the need for additional space and paid staff is eliminated. The equipment is minimal and many schools have much of the necessary equipment already in their buildings.