Place Value Decimal Tiles (.01-.001)
402644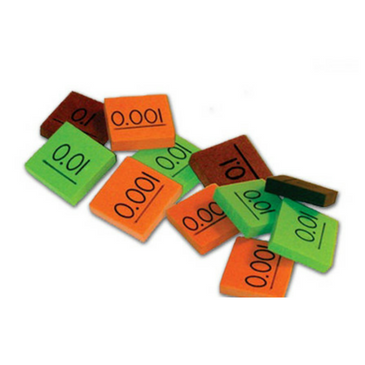 Use these engaging, color-coded foam manipulatives alone or in combination with the whole-number disks to help students understand place value and practice basic mathematical operations.
Tiles are 1 square and come with instructions.
Recommended for grades 2-6.
Suggested: 10 bags to make 20 student sets.
90 tiles (30 each for 3 values - .1, .01, .001).