Step by Step Model Drawing Poster
A10260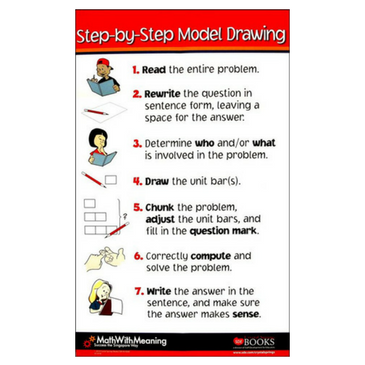 Help your students become model drawing experts, and use this poster to help reinforce the simple steps of model drawing once you've taught them. The poster is a colorful reminder to display in your classroom.
Model drawing poster to accompany best-selling book, Step-by-Step: Model Drawing.
21″ x 34″
Recommended for grades 1-6.