T-Pops' Place Value Mats
133034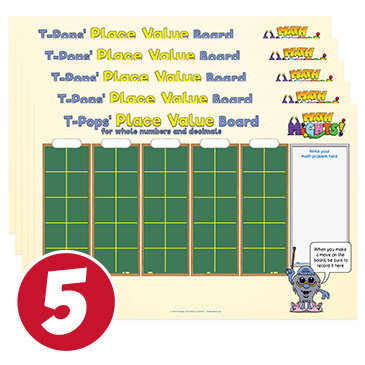 These universal place value mats are blank in order to accommodate the needs of every classroom and student. They are compatible with non-proportional manipulatives (place value discs or strips) and are dry-erase so students can record every step they take in their algorithms.

This place value board features T-Pops, the traditional character from our Math Mights series.
Visit our blog post to see video of the board in action!
Available as a set of 5 and a set of 15. Select desired quantity from drop down menu to see price difference.

Quantity
Set of 5 (0) Set of 15 (0)